Shopify started entering the local Singapore market in 2014, since then thousands of merchants have jumped on board and started benefiting from the easy to use platform. Find out why thousands of merchants are jumping onto Shopify.
What is Shopify and is it the best eCommerce platform for my business?
Let's face it running a business is tough enough and very time consuming! When it comes to your website, what you need is an eCommerce store that makes you money, a platform that's easy to use and one with all the muntane maintenance, platform upgrades and security patches all taken care of.
Not everyone is born to be a web developer and wants to spend time coding websites. Shopify has made it easier for merchants to work with a Shopify Partner to produce an eCommerce store quickly and easily. It's no surprise to us why Shopify has taken over the local Singapore and Asia market as the ecommerce platform of choice.
Why thousands of merchants are switching to Shopify
Easy to use
Shopify offers an easy way to quickly launch an your online store without the hassle of  hosting servers and development costs like other platforms. The admin has been carefully curated for merchants and comes with a large collection of training guides, 24hr support and resources. It really is easy to manage your store orders, promotions, discounts, product additions and so on. You can literally manage a store all by yourself.
Hosted Solution
Shopify provides you with fast, secure eCommerce hosting and global SSL certificate. The platform takes care of the common website issues such as a gateway, management, hosting, upgrades, bandwidth and security. This is such a massive benefit for merchants. Ask anyone has ever owned and operated a WooCommerce or Magento eCommerce store.. You're always having to resolve, patch, upgrade and secure your site.
Reliable eCommerce
Being self hosted and controlling the backend system, the Shopify platform is extremely reliable. It's the ideal platform for merchants as you can focus on sales and maketing not technical infrastructure and maintenance.
Mobile friendly
Shopify's platform includes a free built-in mobile commerce shopping cart and optimised checkout. It even offers you a mobile / tablet POS app.
Like to know more? We are Shopify partners, Shopify experts and produce sales converting mobile friendly stores. Â Get a quote – or start a shopify trial
24/7 Support
That's right, the team at Shopify are available to answer any questions you have. This, combined with an extensive knowledge centre and Shopify Partner program your answer is never far away.
Great SEO and marketing
Shopify provides you with powerful Search Engine Optimisation (SEO) features that help your Google ranking. There is also a wide range of Shopify SEO apps available.
Easy payment systems
Shopify has its own integrated payment gateway with strong fraud protection built in by default. No more hassles trying to obtain an expensive merchant account with your bank or ongoing payment gateway upgrades. Its ready to go. Â Shopify also allows you to add in additional payment methods such as the new Buy Now Pay Later gateways like afterpay & zippay (Australia) and hoolah (Singapore)

14-day FREE Trial Period
One of the best things about Shopify is that it comes with a 14-day free trial. You can use this trial period to take the platform for a test run before you make a long-term commitment. Â Start a 14 Day Shopify Trial
Shopify in Singapore – Common questions
Q: I'm a Singapore merchant, can I set up local currency but still sell overseas?

Yes you can, not only that you can fully customise your default currency and shipping location to
Q: Is Shopify a better choice over Magento or WooCommere?
Every platform has its own advantages and disadvantages. Magento 2 is an excellent platform and can be highly customised to your needs, saying this, Magento requires specialist hosting, experienced Magento developers and the average project will take double the time and cost of a Shopify store. When considering WooCommerce it might initially look more cost effective but you also inherit all the issues that open source platforms have. We migrated dozens of merchants from WooCommerce to Shopify and totally recommend Shopify!
Q: Is Shopify SEO friendly?
Certainly is. By default, Shopify has been developed with SEO in mind and comes with easy to use tools to customise your meta titles and descriptions. In addition to this there are numerous SEO related apps via the app marketplace.
Q: Does Shopify any discounts?
If you subscribe to an annual plan, you will get a discount – click here for Shopify pricing
Q: How much does a Shopify website cost?
Good question and one that usually requires more information. Every store has different requirements; Custom themes, 3rd party integrations and bespoke functionality make it difficult to put a price on things. We are a Shopify Partners, Shopify Experts and love working on the platform. As a guide, we can deliver a Shopify store in a fraction of the time it takes to develop a Magento 2 store. We are offering all new Merchants with the following promotion . Shopify website setup offer
Create your next Shopify store with us and receive a $250 discount
Q: Does Shopify offer Buy Now Pay Later payment options?

hoolah is the latest, Buy Now Pay Later method and is currently available for Singapore merchants running on Shopify and WooCommerce. hoolah has proven to be an excellent options for merchants and consumers at the same time. What makes hoolah special is that it divides the payment into 4 installments, with a surprise feature of 0% interest rate.
Find out more and get started on  hooah?  |   Read our review on hoolah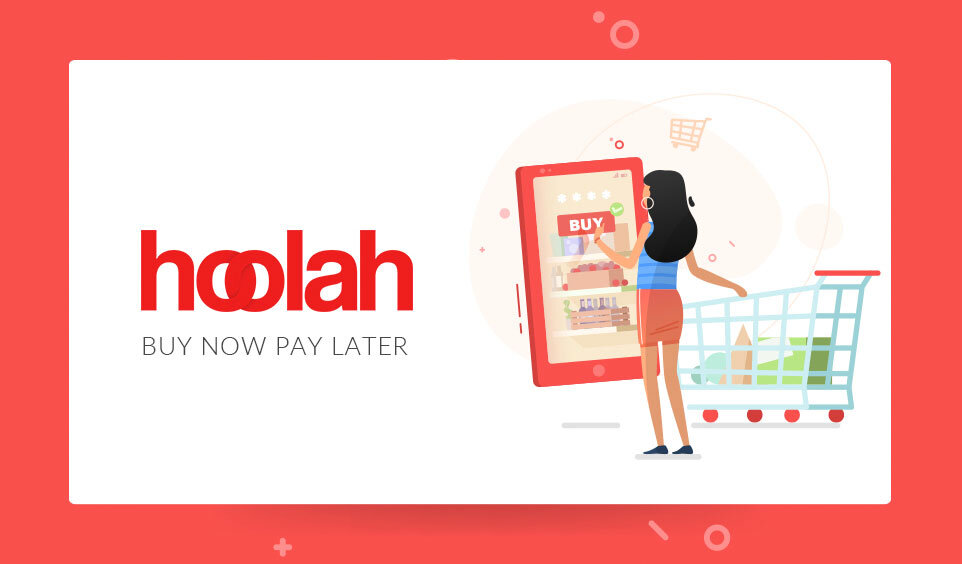 14-day FREE Trial Period
One of the best things about Shopify is that it comes with a 14-day free trial. You can use this trial period to take the platform for a test run before you make a long-term commitment. Â Start a 14 Day Shopify Trial
Alinga are Shopify Partners, Shopify Experts