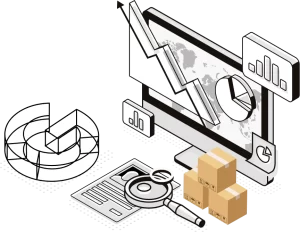 Reliable online marketing services
Boost Your Shopify Store's Visibility with Alinga's Premier SEO Services

SHOPIFY EXPERTS ★★★★★ 50 REVIEWS

Improve your ROI, boost your online visibility and maximise your website potential with effective eCommerce SEO techniques
At Alinga, we understand the importance of optimising your Shopify store for search engines. Our team of SEO specialists is here to guide you through the intricacies of SEO, ensuring that your website ranks higher in search results and reaches your target audience effectively. Our comprehensive Shopify SEO services include keyword research, on-page optimisation, technical SEO audits, link building, and content strategy. We work closely with you to understand your business goals and tailor our strategies to align with your specific needs.
By
integrating Shopify's
SEO features seamlessly, we enhance your website's performance, improve its search engine rankings, and drive more qualified traffic to your online store. Experience the power of Alinga's Shopify SEO services and unlock the growth potential of your business.
Contact us today to learn how we can optimise your Shopify store for maximum visibility and success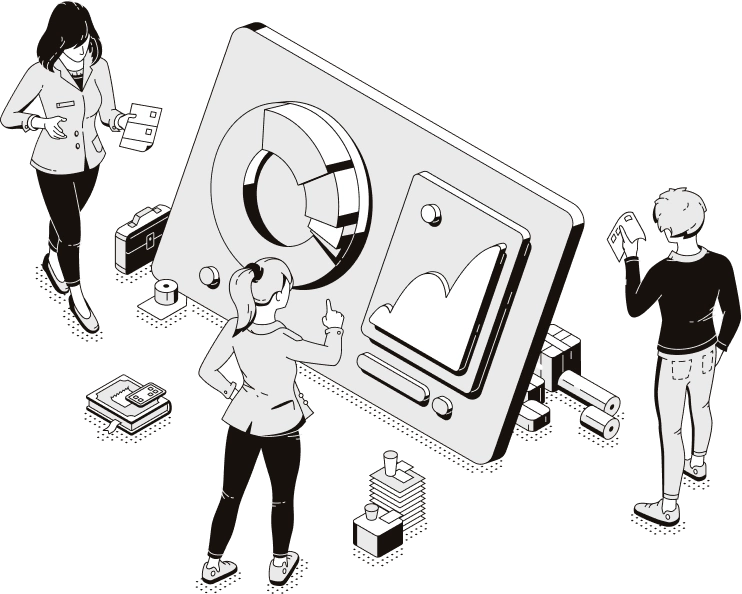 179 Keywords with a top 10 Google ranking

What we achieved for our clients last year
Grow your online presence with our comprehensive SEO services tailored to different aspects of your website. From optimising collection pages with targeted keywords and enhanced meta tags to boosting product page rankings with optimised descriptions and image alt tags, we'll help you attract more qualified traffic and increase conversions.
Our expert team
will also optimise your blog posts, images, and website speed to improve search engine visibility and enhance user experience.
Experience the power of SEO-driven growth and elevate your online business with our proven strategies.
Improve our collection pages with our top-notch SEO services. Our expert team will optimise your collection pages with targeted keywords, improved meta tags, and enhance Google structure content to increase their visibility in search engine results. Drive more qualified traffic and boost conversions by partnering with us for collection-level SEO.
Take your product pages to new heights with our premium SEO services. Our dedicated team will optimise your product descriptions, titles, and image alt tags to improve their search engine rankings. Gain a competitive edge and attract more potential customers to your website by leveraging our expertise in product-level SEO.
Supercharge your blog's visibility with our top-notch SEO services. Our skilled team will optimise your blog posts, meta tags, and headings to boost their search engine rankings. Drive organic traffic and engage a wider audience with our expert blog-level SEO solutions.
Enhance your website's performance with our image optimisation SEO services. We'll optimise your images by reducing file sizes, adding descriptive alt tags, and ensuring they load quickly without compromising quality. Boost your search engine rankings and improve user experience with our expert image optimisation solutions.
Shopify Speed Optimisation
Accelerate your Shopify website's speed and enhance user experience with our SEO speed optimisation services. Our expert team will optimise your website's performance by minimising page load times, optimising code, and implementing caching techniques. Improve search engine rankings and maximise conversions with our efficient speed optimisation solutions for Shopify.
Website Speed Optimisation
Boost your website's performance and rankings with our SEO speed optimisation services. Our team will optimise your website for faster load times, improved user experience, and higher search engine visibility. Experience the benefits of a lightning-fast website that engages visitors, increases conversions, and drives business growth.
Boost your
SEO parameters
35-70% Increase in organic search traffic

What Waterskiers World achieved in 6 months
Our SEO services encompass a range of
strategies
and techniques aimed at improving your website's visibility and driving organic traffic. With expertise in search engine optimisation, we offer
comprehensive solutions
that include keyword research, on-page and off-page optimisation, link building, and SEO audits. Our dedicated team works to optimise your website, ensuring it is well-structured, keyword-rich, and aligned with the latest SEO best practices. By implementing a tailored SEO strategy, we aim to boost your website's rankings, increase organic traffic, and ultimately drive business growth. Partner with us and unlock the full potential of SEO to enhance your online presence and achieve long-term success.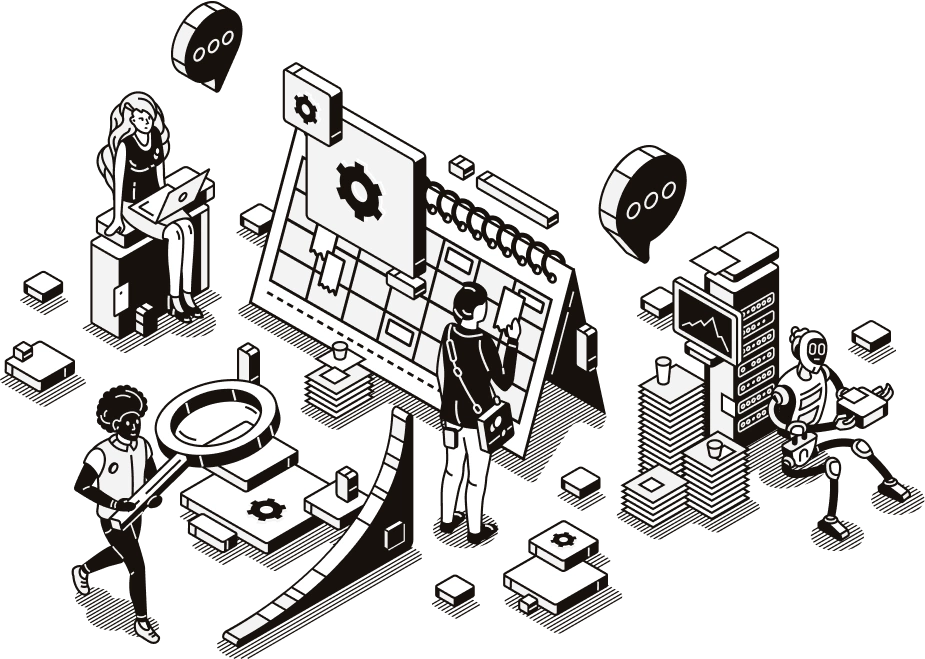 "Adrian and the Alinga team were amazing to work with. The team was extremely responsive and provided a website I'm extremely happy with. Very happy that I've found Alinga and would highly recommend them to anyone looking to build a great website."
Nina - Phorus
Shopify Beauty store
"Finding a service provider, of any kind, is always a leap of faith. Especially when you can't afford to 'get it wrong'. As luck would have it, I found Alinga. They exceeded my expectations. They were able to nail my brief, within budget and on time."
TeaEsk
Shopify theme development
"I could not recommend any other web developer than Alinga. Adrian and his team have made our complex web development requests seem so easy and have been executed with great precision and professionalism. The amazing communication has given us the opportunity to refine and fine tune to ensure we get what we need at all times."
Tony Pope
Veneta Blinds - Support & Success
"Adrian and his team are excellent to deal with they made the transition from Magento Shopify easy and painless could not recommend them enough."


Garreth Angel
Magento > Shopify migration
"Alinga went above and beyond to help us get our eCommence site up and running. The team is very supportive throughout the process and as a result, we are very pleased with our website."

Chantelle
Shopify Fashion Store
"We had a complex website design completed and we needed someone with deep Shopify experience to build it out. Whenever we had feedback they maintained a can-do attitude and got it done. We now work with Adrian and the team on a monthly retainer and we are very impressed with the value they continue to add. Thanks Adrian and team"
"Adrian and his team made the process simple from start to finish and delivered a great website on time and within budget. Communication with all team members was easy and we found that they responded in a very timely manner to any questions or changes needed by us."
Bridget Mitchell
Shopify Support & Success
Frequently Asked Questions (FAQ) - Shopify SEO Services by Alinga
What is Shopify SEO and why is it important for my online store?
Shopify SEO refers to the process of optimising your Shopify website to improve its visibility in search engine results. It is crucial for driving organic traffic, increasing brand visibility, and boosting online sales.

How can Alinga help with Shopify SEO?
At Alinga, we are experts in Shopify SEO. We offer a range of services that include keyword research, on-page optimisation, content creation, technical SEO, and link building. Our team will work closely with you to develop a tailored SEO strategy that aligns with your business goals and drives meaningful results.

Will my Shopify store be optimised for mobile devices?
Yes, absolutely! We understand the importance of mobile optimisation in today's digital landscape. Our Shopify SEO services include optimising your website for mobile devices to ensure a seamless user experience and improve your search engine rankings.

Do you provide SEO reports and analytics?
Yes, we provide regular SEO reports and analytics that give you insights into your website's performance. Our detailed reports will help you track key metrics, understand the impact of our SEO efforts, and make data-driven decisions to further optimise your online store.
Can you optimise my Shopify store for local SEO?
Absolutely! Local SEO is essential for businesses targeting a specific geographic area. Our Shopify SEO services include optimising your website for local search results, creating and optimising Google My Business profiles, managing online reviews, and implementing local SEO best practices.
Will my Shopify store be optimised for voice search?
Yes, voice search is an emerging trend, and we understand its significance. Our Shopify SEO strategies include optimising your website for voice search queries to improve your visibility in voice search results and capture potential customers using voice assistants.
Can you help improve my website's loading speed?
Yes, website speed is a crucial factor for both user experience and SEO. Our team will assess your website's performance and implement strategies to improve its loading speed, such as image optimisation, caching techniques, and code optimisation.

How long does it take to see results from Shopify SEO?
SEO is a long-term strategy that requires patience and consistent effort. While the exact timeline may vary depending on various factors, we typically start seeing noticeable improvements in search engine rankings and organic traffic within a few months of implementing our SEO strategies. Our dedicated SEO campaigns run for a 6month period.

Can you help with Shopify SEO for multiple languages or international markets?
Yes, we can assist you in optimising your Shopify store for multiple languages or targeting international markets. Our SEO experts will develop strategies tailored to your specific requirements, including optimising content, implementing hreflang tags, and leveraging international SEO best practices.
How can I get started with Alinga's Shopify SEO services?
Getting started with Alinga's Shopify SEO services is easy. Simply contact our team here or give us a call, and we will schedule a consultation to understand your business needs and develop a customised SEO strategy for your Shopify store.
What are the benefits of SEO & Google PPC Marketing?
The benefits are many when it comes to properly optimising a website for search engines; some of these include:

An increase in traffic to your website
An increase in purchases or inquiries
Helps to build a company's reputation
Cost effective through reduced advertising spending
Why use SEO & Online Marketing Services
Let's use an example to demonstrate why you should apply search engine optimisation to your website.

Meet Grant, he's a business owner, his website, www.leafsundone.com.au, has been running for just over 12 months. He has seen a steady trickle of website traffic during this time. He has an email newsletter that his clients subscribe to, but he doesn't seem to be getting any traction from his website, which he wants to use to generate leads from. He is currently sitting on page 3 of Google, which is not a good place to be if you want people to find you.

In comparison, meet Jenny, she has just launched her new business online, www.jennysfooddelivery.com.au and has been inundated with phone calls and inquiries, all directly from her website. Jenny's site has only been up and running for three months. Grant and Jenny are in the same mastermind group and Grant can't understand how Jenny is so busy and he is not.
Jenny uses Shopify SEO Services to maintain her website
Grant does not have an SEO consultant and doesn't even know what SEO is
Jenny's SEO service provider has applied keyword rich title tags to her pages
Grant's pages don't make sense, they have numbers instead of meaningful titles
Jenny has a blog. She writes in her blog 2-3 times per week, posting up recipes and photos of what she's seen while out and about delivery her food, plus she has a weekly customer feature story as well.
Grant doesn't have a blog, in fact, his website hasn't been updated since he set it up.
What is wrong with Grant's site? He is lacking proper search engine optimisation, his website hasn't been updated in over 12 months and as far as the search engines are concerned, his site is not relevant when someone is searching for search terms like "leaf removal Brisbane" or "unclog gutters Gold Coast" To stop this from happening to you or to propel your website and your business or brand to the top position in search engine results, get in touch with us today.
Say hello and let's work together.
We would love to hear about your new project.