Unlock the Power of Yotpo for Your Shopify Store with Alinga

SHOPIFY EXPERTS ★★★★★ 50 REVIEWS

Your trusted partner for successful Loyalty & Referral campaigns, as a selected Yotpo and Shopify partner. We deliver merchant success

As an e-commerce store owner, you are constantly seeking strategies to drive growth and increase your store's revenue. One powerful avenue to explore is the implementation of loyalty and referral programs. Explore the advantages of partnering with Yotpo Loyalty & Referrals with Alinga as a specialist e-commerce partner, to supercharge your store's growth.

Loyalty programs are an effective way to establish a strong customer base and boost customer retention. By offering exclusive rewards, discounts, and incentives to your loyal customers, you can foster deeper connections and encourage repeat purchases. Additionally, referral programs leverage the power of satisfied customers, turning them into brand advocates who refer new customers to your store. This organic word-of-mouth marketing can significantly expand your customer base.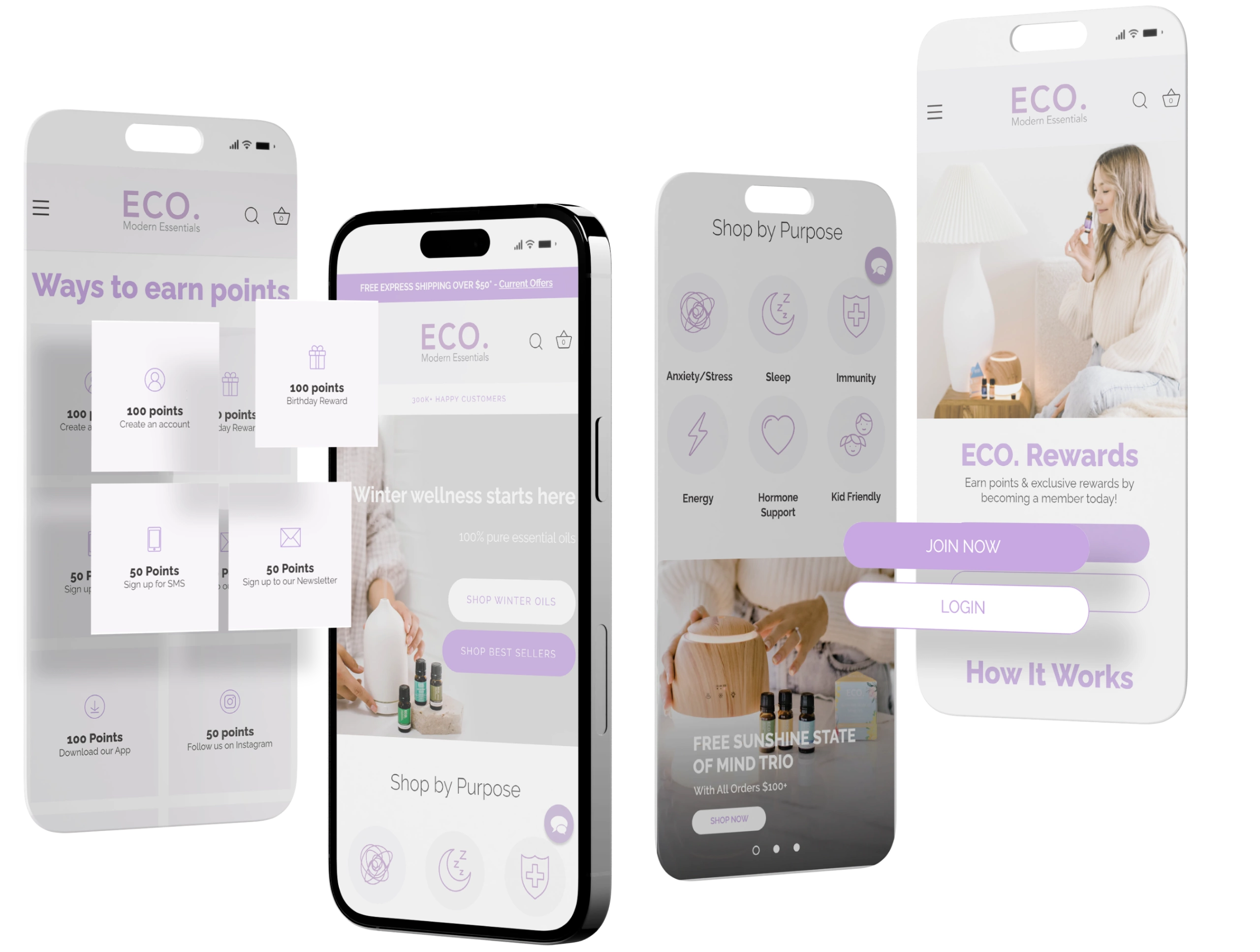 Shopify Plus & Yotpo Loyalty: Seamless Integration for Success

Shopify recognises the significance of customer loyalty and provides robust loyalty program solutions. With Shopify loyalty programs, you can effortlessly implement and manage your loyalty initiatives, integrating them seamlessly into your store. These programs allow you to create personalised rewards, track customer engagement, and cultivate lasting relationships with your customers, ultimately boosting sales growth.
Yotpo Loyalty & Referrals: Accelerating Store Growth Partnering with Yotpo Loyalty & Referrals, an Alinga Specialist partner, can unlock the full potential of loyalty and referral programs for your e-commerce store. Yotpo, a leading e-commerce marketing platform, offers comprehensive loyalty and referral tools that seamlessly integrate with Shopify. By collaborating with Alinga and leveraging Yotpo's expertise, you can implement highly effective
loyalty and referral programs
tailored to your store's unique needs.
Harness the Power of Social Proof with Yotpo Review Integration
We can collect and display authentic customer reviews with Yotpo Reviews integrated into your Shopify store. Alinga's team will integrate this feature into your
Shopify store
, ensuring a seamless customer experience and showcasing social proof that builds trust and credibility.
Streamline Content Generation and Moderation
Curate and moderate user-generated content across your social media platforms with Yotpo Social Curation. Showcase the best content that your customers are creating and engage with them on a deeper level.
Engage Customers with Personalised SMS Campaigns
Yotpo's SMS Marketing capabilities and Alinga's experts will help you craft personalised and targeted SMS messages that resonate with your audience. You can drive customer engagement, increase conversions, and foster lasting relationships through effective and direct communication.
Foster Customer Loyalty and Boost Advocacy
Reward your loyal customers and turn them into brand advocates with Yotpo's Loyalty & Referrals solution. We will work closely with you to create a customised loyalty program that incentivises repeat purchases and encourages referrals. Maximise customer retention and harness the power of organic word-of-mouth marketing with our tailored implementation.
Leverage Advanced Marketing Tools
Yotpo offers a range of advanced marketing tools to amplify the impact of customer reviews. We can help you
leverage features
such as email campaigns, loyalty programs, and social media integrations to maximise the reach and effectiveness of your marketing efforts.
Boost Sales Through Subscription Integration
We can supercharge your Shopify store with Yotpo Subscription integration by offering hassle-free subscription options. Automate billing cycles, effortlessly manage subscriptions, and unlock growth for your Shopify store.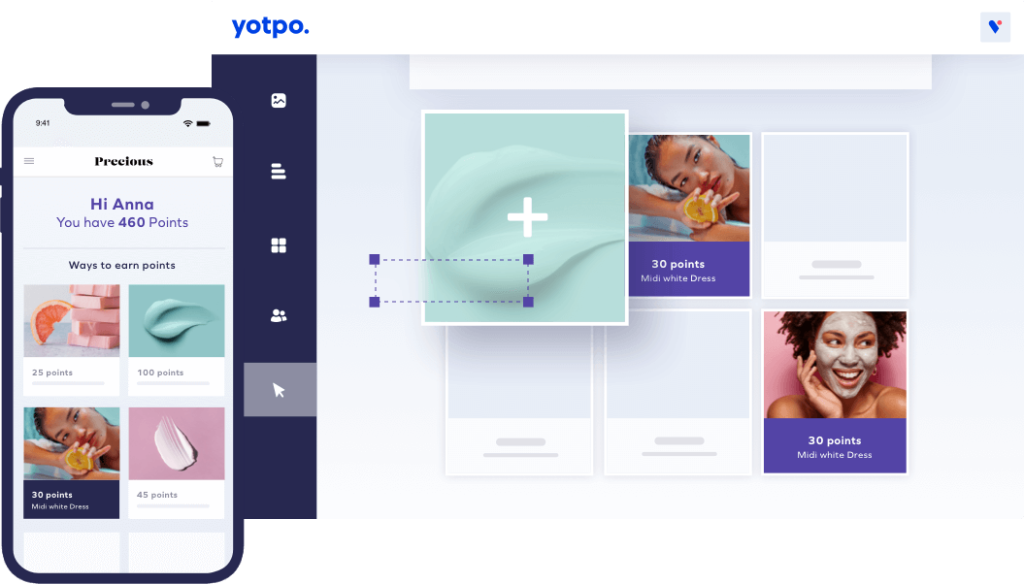 Seamlessly connect with Yotpo's for your store
Seamless Yotpo and Shopify Integration with Alinga

By combining Yotpo's features, including SMS, loyalty and referrals, email campaigns, reviews and ratings, subscriptions, and UGC, with Alinga's expertise, you can unlock the true potential of your
e-commerce business
. Drive customer engagement, build trust, and create a memorable shopping experience that sets you apart from the competition. Embrace the power of Yotpo and the expertise of Alinga to elevate your e-commerce success to new heights.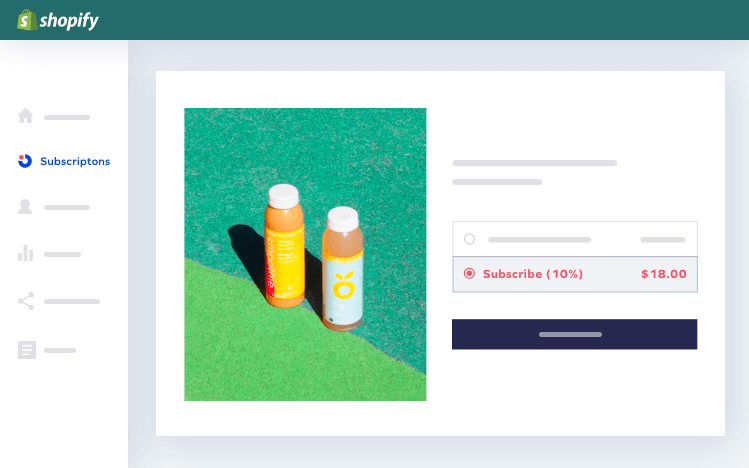 Select from a range of pre-designed campaigns that incentivise customers for important actions such as making purchases, leaving reviews, following on social media, and more.
Drive customer motivation by offering a diverse array of incentives and benefits, including vouchers, discounts, free delivery, and more, to encourage repeat purchases.
Implement a tiered program that operates on points, spending thresholds, purchases, or referrals.
Target customer segments based on program-related data, including point balance, number of referrals completed, last purchase date, VIP tier, and more.
Execute time-sensitive campaigns to maintain top-of-mind awareness for your loyalty program, and optimise program performance by scheduling campaigns in advance for greater efficiency.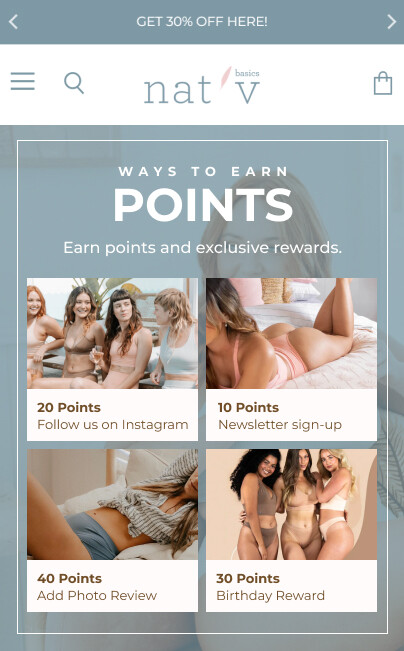 Effortlessly integrate your referral program into every step of the customer journey, spanning post-purchase interactions, customer accounts, and email marketing.
Incentives for Repeat Referrals
Let your advocates accrue value to earn better rewards with each additional referral, or create VIP tiers based on the number of successful referrals.
Track and assess the performance of your referral program with our comprehensive ROI dashboard and advanced analytics tools. Gain valuable insights to optimise and enhance your program's effectiveness.
Powerful Customer Insights
Access comprehensive customer data analysis powered by Loyalty & Referrals and Reviews, providing you with in-depth insights into customer behaviour and preferences. Utilise this valuable information to make data-driven decisions and optimise your marketing strategies.
Gain access to a detailed dashboard showcasing individual customers' actions and behaviours, allowing you to personalise future activities and tailor your marketing efforts. Leverage this valuable information to create targeted campaigns, enhance customer experiences, and drive repeat purchases.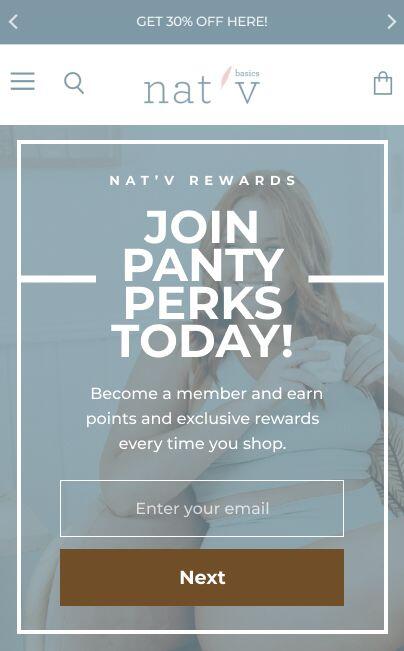 Connect Loyalty to the big picture: customer retention
With Yotpo's Loyalty as part of our retention marketing platform, you can unlock the power of unified data and cross-product journeys. Our expert team will help you leverage Loyalty to drive better results and maximise customer lifetime value (LTV). Harness the full potential of Loyalty and see how it positively impacts your business growth with Alinga's integration solutions.
"Adrian and the Alinga team were amazing to work with. The team was extremely responsive and provided a website I'm extremely happy with. Very happy that I've found Alinga and would highly recommend them to anyone looking to build a great website."
Nina - Phorus
Shopify Beauty store
"Finding a service provider, of any kind, is always a leap of faith. Especially when you can't afford to 'get it wrong'. As luck would have it, I found Alinga. They exceeded my expectations. They were able to nail my brief, within budget and on time."
TeaEsk
Shopify theme development
"I could not recommend any other web developer than Alinga. Adrian and his team have made our complex web development requests seem so easy and have been executed with great precision and professionalism. The amazing communication has given us the opportunity to refine and fine tune to ensure we get what we need at all times."
Tony Pope
Veneta Blinds - Support & Success
"Adrian and his team are excellent to deal with they made the transition from Magento Shopify easy and painless could not recommend them enough."


Garreth Angel
Magento > Shopify migration
"Alinga went above and beyond to help us get our eCommence site up and running. The team is very supportive throughout the process and as a result, we are very pleased with our website."

Chantelle
Shopify Fashion Store
"We had a complex website design completed and we needed someone with deep Shopify experience to build it out. Whenever we had feedback they maintained a can-do attitude and got it done. We now work with Adrian and the team on a monthly retainer and we are very impressed with the value they continue to add. Thanks Adrian and team"
"Adrian and his team made the process simple from start to finish and delivered a great website on time and within budget. Communication with all team members was easy and we found that they responded in a very timely manner to any questions or changes needed by us."
Bridget Mitchell
Shopify Support & Success
Frequently Asked Questions (FAQ) - Alinga's Shopify and Yotpo Integration Services
What is Shopify-Yotpo integration, and how can it benefit my E-commerce store?
Shopify-Yotpo integration is a seamless connection between your Shopify store and the Yotpo customer review and marketing platform. By integrating Yotpo with Shopify through Alinga, you can leverage powerful features such as review generation, customer feedback, and social proof to enhance your store's credibility, drive conversions, and boost customer engagement.

How does Alinga facilitate the integration process?
Alinga specialises in Shopify-Yotpo integration, ensuring a smooth and efficient setup for your E-commerce store. Our team will handle the technical aspects of connecting your Shopify store with Yotpo. We will customise the integration to align with your specific requirements, allowing you to make the most of Yotpo's robust features without any hassle.

What are the key features of Shopify-Yotpo integration?
With Alinga's Shopify-Yotpo integration, you can benefit from essential features such as automated review collection, customisable review display widgets, social sharing options, and on-site SEO optimisation. Yotpo also provides advanced capabilities like user-generated photos and videos, product recommendations, product subscription, and loyalty programs, enabling you to create a rich and engaging customer experience.

Can I import existing reviews to Yotpo after the integration?
Yes, Alinga ensures a seamless transition of your existing reviews to Yotpo. Our team will assist you in importing your previous reviews, ensuring that all your valuable customer feedback is preserved and integrated into the Yotpo platform.

How can Yotpo help me increase customer trust and drive conversions?
Yotpo offers powerful tools to enhance customer trust and drive conversions. With features like star ratings, user-generated content, and social proof, you can build credibility and encourage potential customers to make purchase decisions. Yotpo's integration with Shopify through Alinga empowers you to display customer reviews prominently, showcase product ratings, and provide shoppers with valuable insights from real customers, thereby increasing trust and driving sales.

Say hello and let's work together.
We would love to hear about your new project.