The Gourmet, is owned and operated by the bunch at Beerology.
Beerology has been crafted by a team of people passionate about life who believe that everybody should have access to the things they love – on their terms.
We're the kind of people that love to create little moments of magic, we embrace life's adventures and see how far we can push it, we're always exploring the world around us, and above all, we're on an endless quest to experience new things.
We take this attitude into everything we do because we believe the best things in life are simple things done amazingly well.
This attitude has spilled (pun intended) into the business we have now created called The Gourmet.
We are challenging ourselves to get out there and find out more about our customers (and their friends and families ) so we can bring them the best products that are designed around their tastes.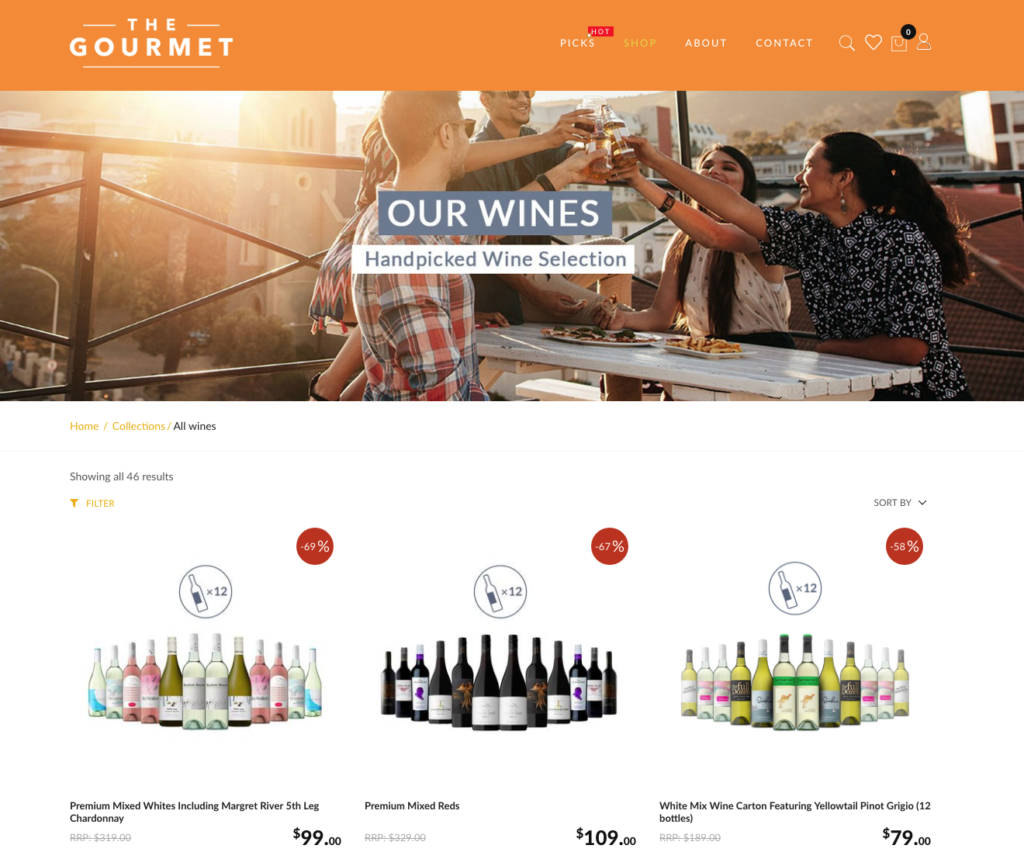 We commit to keeping an eye on things, and if you don't love it – we won't either – and will continuously strive to ensure the wine you can enjoy from us, is the wine selections designed by you.
Wine is best enjoyed shared. So our mission is to bring together a community, a bunch of people with shared interests and values – wine and the enjoyment it brings to all of us in life.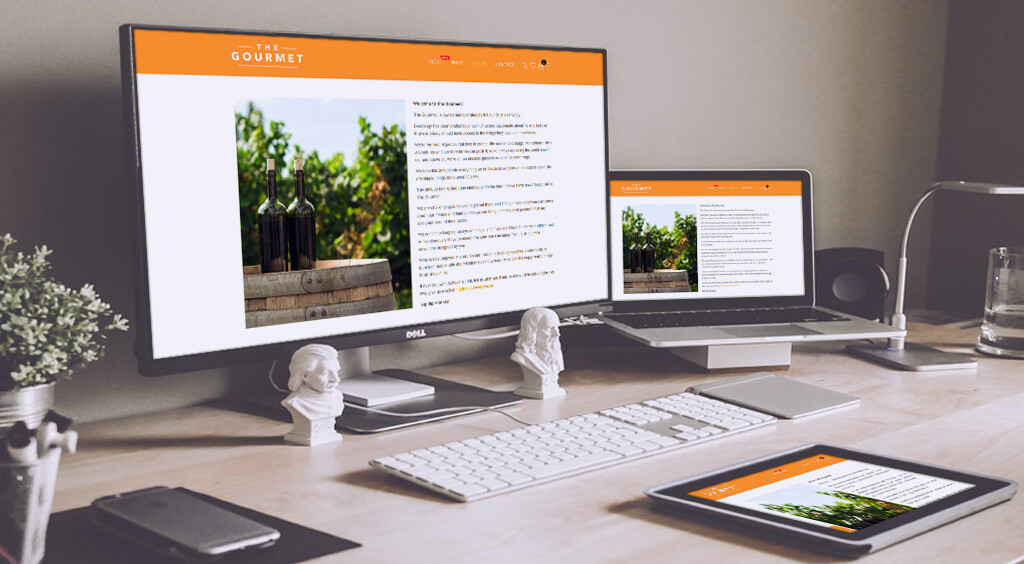 Shopify services provided
eCommerce consultancy and strategy

Custom mobile responsive design
Alinga have over 15+ years of web & eCommerce experience