Shopify, the eCommerce platform that's providing global opportunities recently held their 4th partner conference Shopify Unite in Toronto and Alinga was part of that action!
As a Shopify Partner, Alinga we were fortunate to have been invited to Unite and benefit from all the new announcements, keynote presentations and lightning talks. Meeting other Shopify agencies, app developers and partners was also great.
The world of eCommerce is changing and Shopify is leading the way providing Direct To Consumer (DTC) opportunities. Their drive to power mid-high level global companies through the Shopify Plus infrastructure is great along with the mindset of 'were making your problem, our problem' the featured announcements from the opening keynote presentation were simply. Wow!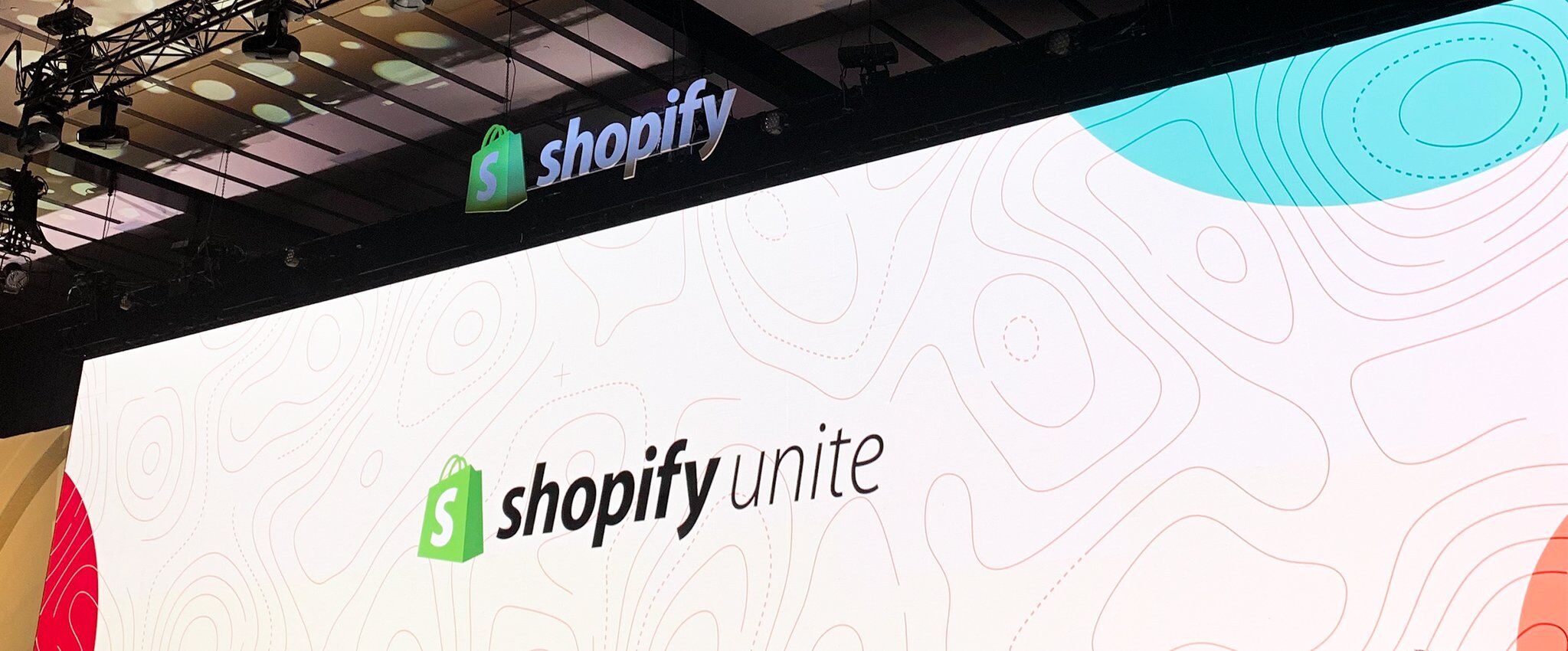 While we were happy to be immersed in a world of innovation and partnership, we are even more excited to unpack the new information, ideas and opportunities we've learned about, add them to our skillsets and, most importantly, to make them work for our clients' businesses. Here are some of the highlights
Augmented Reality (AR) and the push to make it the new standard
Check out the featured example – no longer are you going to be asking yourself the pre sale questions, you can see, experience and engage with a product in your own environment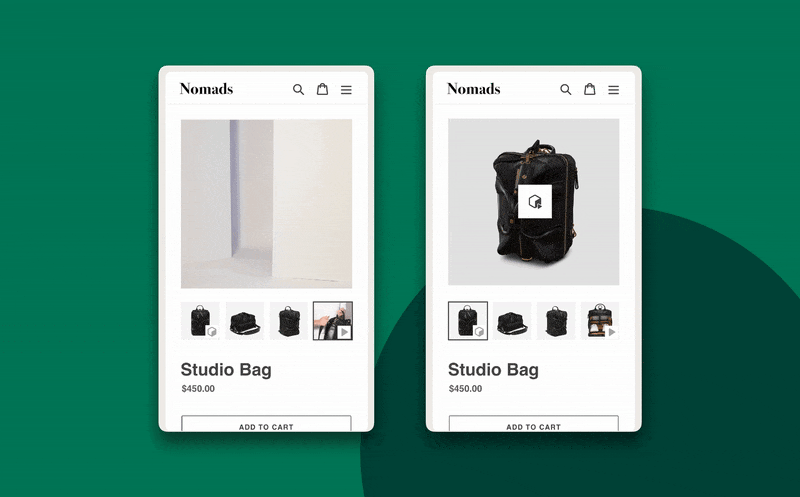 "This new feature will drive the likeliness of a customer completing a purchase by twice as much when interacting with a 3D model."
3D models of your products are the new 'recommended media' for eCommerce and SEO on Gooogle. Alinga will be partnering with 3D model vendors to expand our product offerings
Online Store: Sections everywhere
The new online store design experience will make it easier for merchants to create and customize their storefronts without writing a single line of code. Coming to all Shopify merchants later this year, we'll introduce a new feature set that will allow you to focus less on guiding your clients through the basics of store editing and more on providing those highly valuable skills and services needed to take a merchant's business to the next level.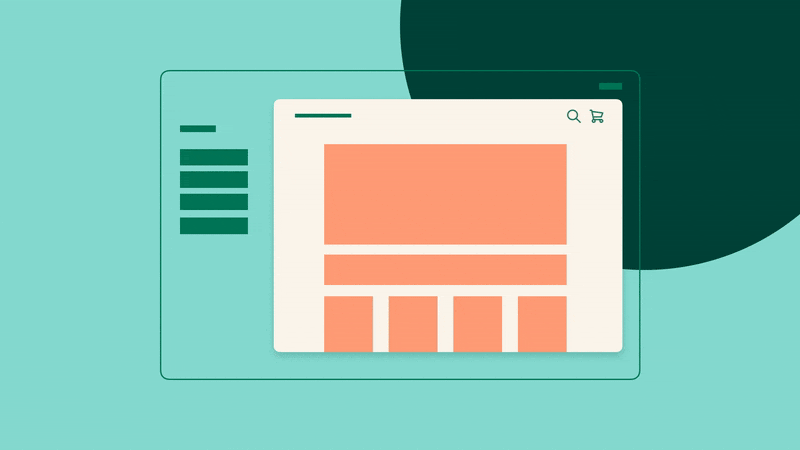 In short, the new 'Sections everywhere and master pages' provides you with more flexibility, creativity and sales conversion opportunities.
Your existing Shopify theme will need to be modified in order to benefit from this functionality so it's not a 'flick the switch and benefit' but we are really looking forward to working with the new features and rolling them out to your store.
The new Shopify Plus
Later this year Shopify will be releasing a new Shopify Plus—enabling large, complex businesses to manage multiple stores, users, automation, and more in one place.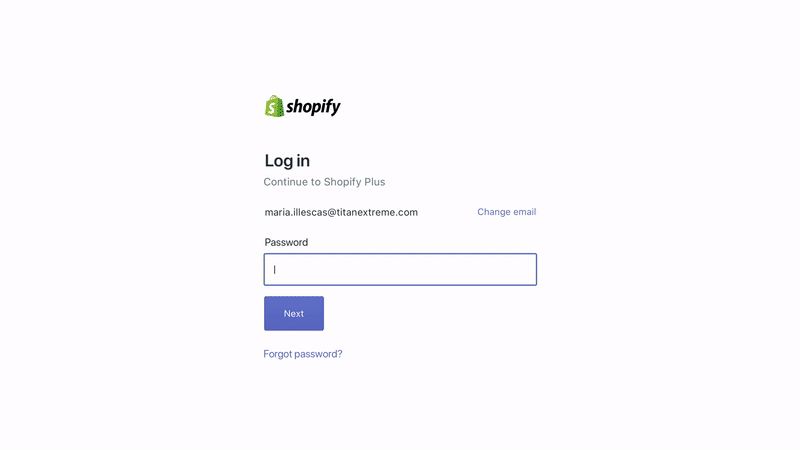 Manage the complexity of your business. In one place.
Experience a better way to manage multiple stores, staff accounts, automated workflows, and more with the new Shopify Plus.
All this news makes Shopify a great solution scalable for every brand, that is forcing all other e-commerce platforms to look at Shopify Pus with attention.
If you want to know if Shopify Plus is the right solution for your business, don't hesitate to contact us! We'll be glad to tell you other innovative features about Shopify Plus.
Shopify Point Of Sale
At Shopify, we see our direct-to-consumer brands driving the major transformations we're witnessing in brick-and-mortar retail today. These merchants obsess over the customer experience, and for them, there's no better way to build those direct relationships than through face-to-face conversations in their own stores.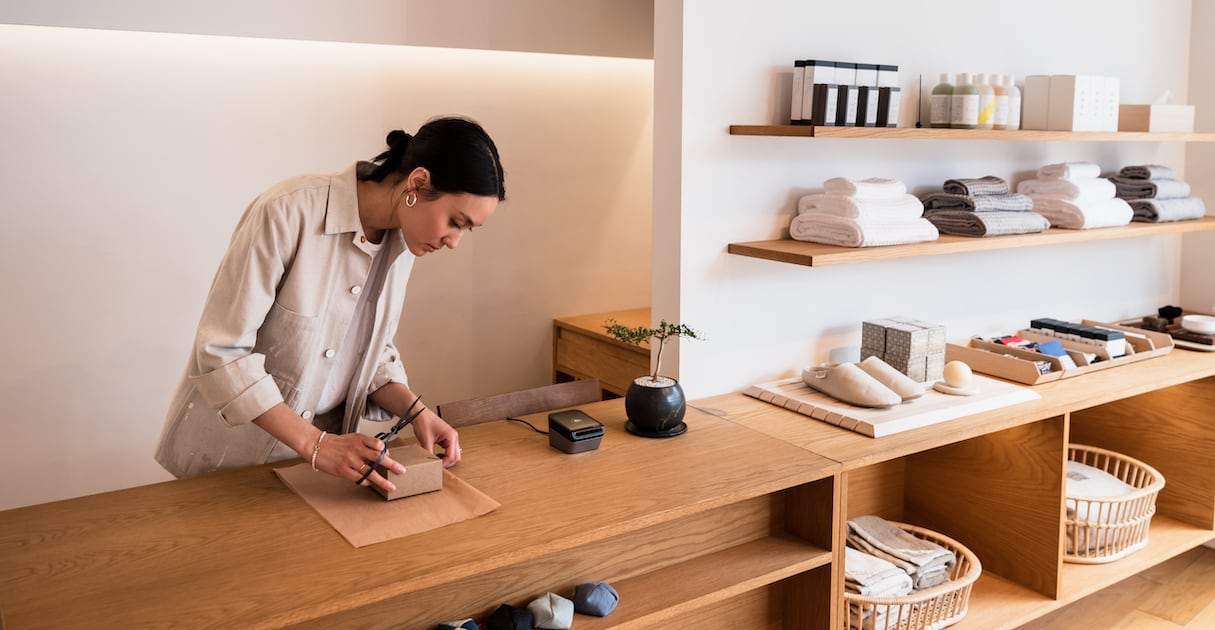 In the past year, Shopify POS has grown to power over 100,000 merchants and is driving sales in the billions. To better support all of these growing direct-to-consumer brands, we've made critical investments to Shopify POS to improve our product-market fit for them.
POS cart app extensions: Loyalty and promotions
Shopify unite 2019 announcements: loyalty and promotions
In today's retail landscape, customers expect to feel appreciated when they shop. It's no wonder loyalty apps are some of the most popular POS apps.
Starting today, retailers can see loyalty and promotion details directly in the cart without having to click away, making checkout faster and easier for their staff and customers.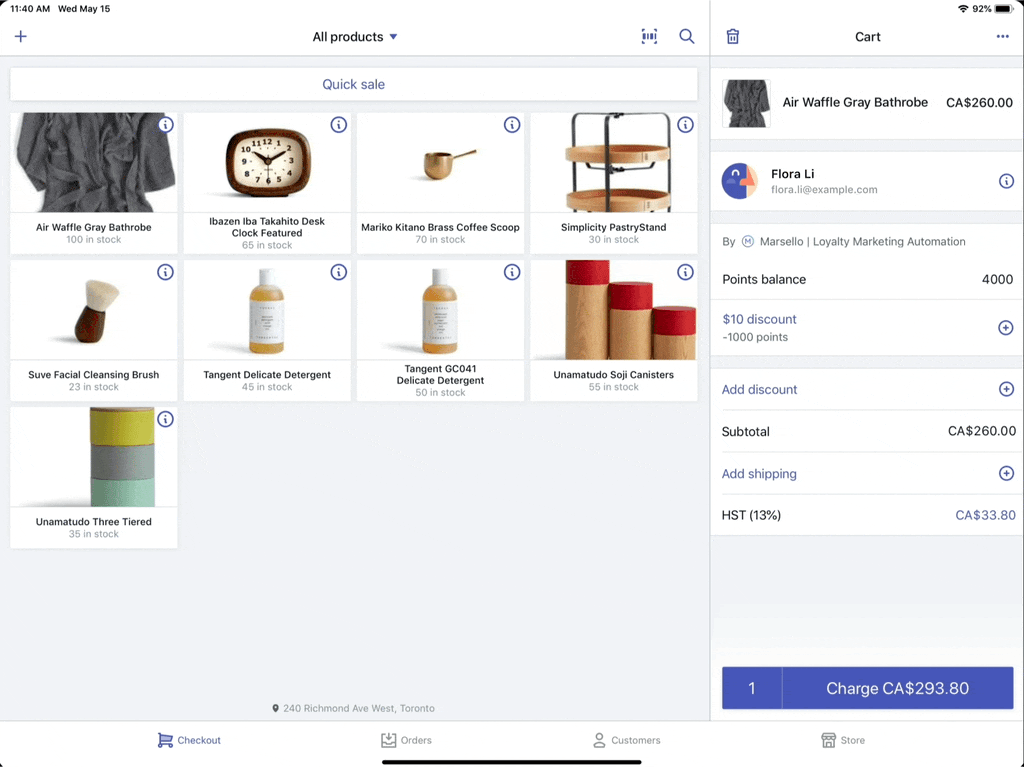 Our POS cart app extensions for Shopify POS surfaces the loyalty and promotion app functionality merchants want, where they need it: within the customer cart. This makes for a seamless retail checkout experience that includes:
Speed:
Improved discoverability in the cart during checkout reduces the number of clicks from four to one, and decreases the time it takes to apply a discount from roughly 15 seconds down to five
Visibility:
Important information is surfaced automatically and in-context, meaning store staff don't have to remember to navigate to the apps section of POS
Appreciation:
Customers feel appreciated wherever purchases are made, online and in-store
This new POS app extensions not only helps retail merchants but gives current app developers with embedded POS apps new functionality that can improve the user experience. It also opens up a new world of possibilities for Shopify Partners interested in building loyalty or promotion apps that can be used online and in-store.
We heard the community's wants and needs and redesigned the app thinking about our partners first. Developers can expect better accessibility, with full-screen app extensions on the home screen, compatibility with all current apps, and a simpler design for a better app experience.
We also made it our goal to create an updated POS app that prioritizes quick and seamless workflows, helping store staff focus on what's most important to them: human-to-human customer interactions and making each sale a positive experience.
In addition, retail merchants can expect:
Faster checkout, refunds and exchanges, and global search
Simple redesign for retail staff, large tap areas, and smart grids
Scalable with unlimited products, multiple location search, staff permissions, and quick access to apps
A unified back office to sync customers, inventory, and orders across all locations
So excited to hear about Shopify's investment in their POS and how it will be 'gifted' to all Shopify Merchants. For many Merchants running existing retail POS systems, well this is going to save you thousands, provide native Omnichannel experience for your customers and its just more thing that will 'save you time and make you more money'
Unfortunately, for Australian merchants, the native Shopify payments 'chip and pin' reader is still not available. We are disappointed about this restriction but Shopify has assured us that they are working hard on the solution and we believe once that happens, Australian Merchants should make the switch to the Shopify platform for eCommerce with the integrated Shopify POS,
Shopify Fulfilment
To take a quote, direct from Tobias Lütke (Shopify Founder) 'Were making your problem, our problem' and the investment of creating a massive Shopify Fulfillment Network is a Huge undertaking. For us this is massive, Shopify has really listened to their merchants, analysed the problems of eCommerce and make positive steps to solve it by providing faster / Cheaper / Easier shipping services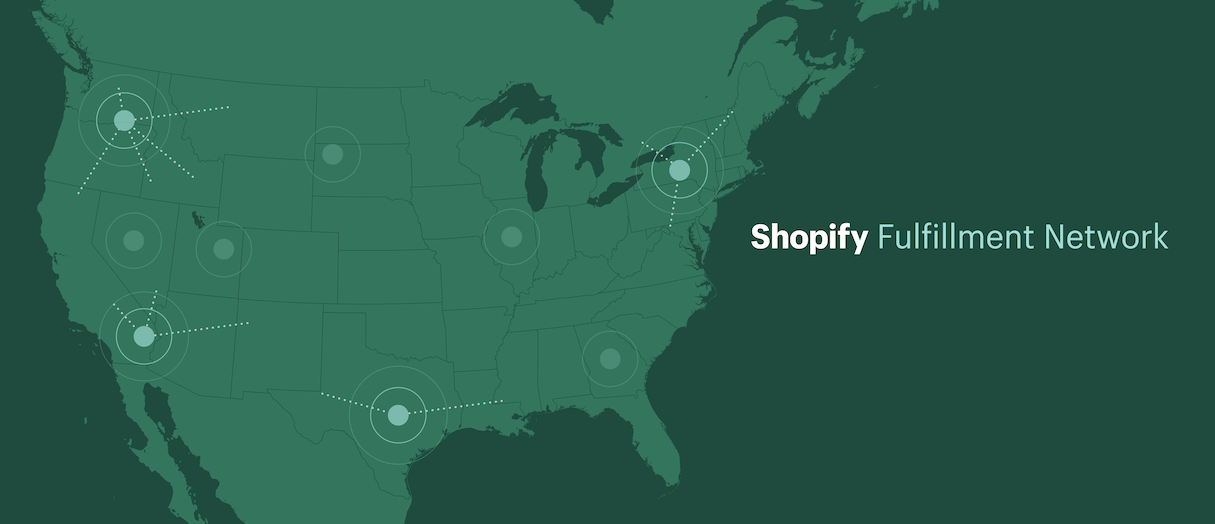 In short, shipping is as much of a pain for merchants as it is for buyers, and we want to improve the shipping experience for everyone.
Announcing Shopify Fulfillment Network—a geographically dispersed network of fulfilment centres with smart inventory-allocation technology, powered by machine learning that predicts the closest fulfilment centres and optimal inventory quantities per location to ensure fast, low-cost delivery.

Built across the United States to start, Shopify Fulfillment Network includes:
One back office: Reduce errors and frustration with always up to date order, inventory, and customer data that syncs across all warehouse locations and channels—all backed by our high-level service agreements.
Maintain inventory integrity: Schedule regular or ad-hoc cycle counts to maintain accurate inventory levels.
99.5 percent certainty and accuracy: Orders are picked, packed, and out on time without error.
Your eyes at the warehouse: Work with a dedicated account manager who has logistics and Shopify expertise.
Additionally, Shopify Fulfillment Network supports the following functionality:
Multiple channels (online store, retail, Instagram, eBay, Amazon, etc.)
Returns and exchanges
Custom packaging, kitting
Works for merchants shipping 10 to 10,000 products a day
You can read more about the exciting features that Shopify announced at Unite 2019.
Watch a 3-minute video highlighting the top Unite announcements.
As a Shopify Partner, Alinga we were fortunate to have been invited to Unite and benefit from all the new announcements, keynote presentations and lightning talks.
If you want to know if Shopify Plus is the right solution for your business, don't hesitate to contact us here or call our office directly on 0418 693 764. We'll be glad to tell you other innovative features about Shopify Plus and the other Shopify plans.