We are proud to be aligning ourselves with VapeSpot and providing Shopify support & growth services
Together the Vapepsot team have helped thousands of Australians make a positive change and reduce their reliance on cigarettes with a lasting alternative. Vapespot are proud to be Australia's best online vape store to support your smoke free journey!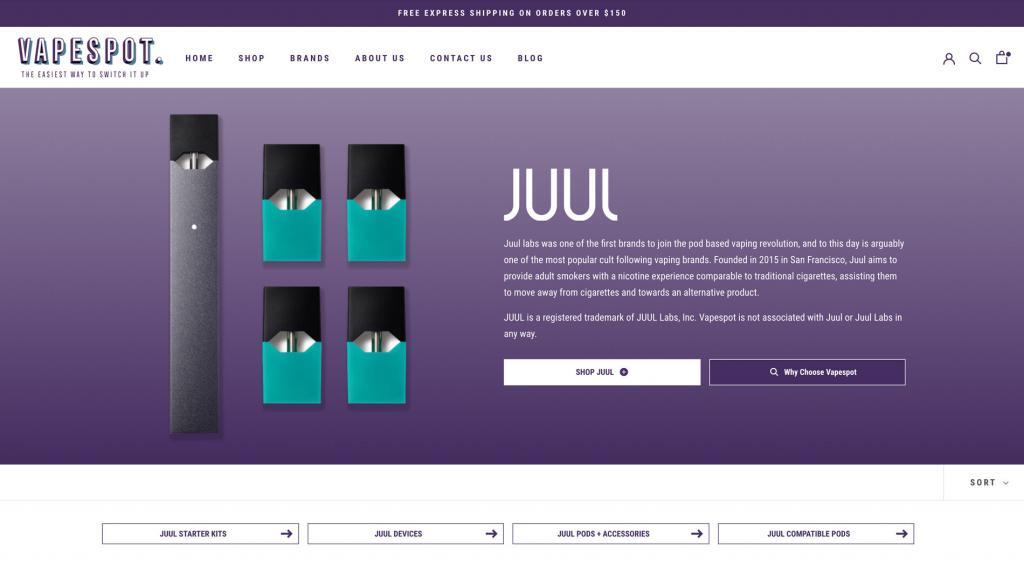 How we doubled a VapeSpot's conversion rate and increased their AOV in under 3 months
As the name suggests, VapeSpot is an online store that sells nicotine-based smoking products. Realising the harmful impacts of smoking on a human body, they have successfully created a safer option for the masses and have become "the easiest way to switch it up."
Adhering to their staunch belief in an efficient vaping experience, they provide the best click and go pod vapes. Modern technology and sterling quality are what their products are known for. VapeSpot offers a variety of flavours as well as brands, such as Juul, Bo Caps, and Myle, for the customers to choose from. The hassle-free-placed-orders are delivered within a few days.
Challenges Faced by VapeSpot
There were a different set of challenges that accompanied VapeSpot.
The new venture that VapeSpot had embarked upon had to reach the masses. It was noticed that many were visiting VapeSpot, but the conversion rates were extremely low. Apart from this, the noble ideas and norms that VapeSpot believed in had to be made acceptable in the sight of the people.
To boost sales of vapes and not cigarettes, people had to realise that smoking kills. It is a challenging journey for people who have planned to discontinue smoking, but VapeSpot had to build a rapport with the people and make them believe that VapeSpot would accompany them until the very end.
Moreover, this was not the only company selling vapes; therefore, it was essential to making the people buy vapes from VapeSpot and not from other companies. We had to make VapeSpot stick out.
What Solutions Did We Offer?
To meet all the requirements of VapeSpot, Alinga, along with Shopify, again came to the rescue.
We understood exactly what VapeSpot requires and had a well-thought-out plan to tackle all its problems. Once the traffic was drawn to this website, we had to retain it. To achieve the objective, we provided our ongoing support retainer services to drive growth and sales conversions.
Noone likes a laggy and slow website, which is why we had to optimise speed as well. Next, the website theme had to be customised such that it represented what VapeSpot stood for. Their metaphysical beliefs had to be translated into a physical website. We gave the website a professional as well as a striking look that helped it stand out.
Establishing a viable eCommerce strategy was another step. A specialised eCommerce team came up with an appropriate plan to leverage maximum benefit to help the business grow. Shopify and Magento experts were there throughout to handle all this.
Keeping the users in mind, we improved the user interface (UI) and user experience (UX). To do this, we made a user-friendly website that was simple yet effective, one which was easy to navigate and gets the work done for both the parties – the producer as well as the consumer.
Another significant service that we provide came from our trusted partner Klaviyo, an email marketing service provider. To understand the preferences of the customers, we used Klaviyo, which converted those preferences into targeted, personalised marketing.
Lastly, with the support of Shopify Plus, we could provide top-grade services to VapeSpot, which helped them grow their eCommerce business. As a result of this labour, we managed to double VapeSpot's conversion rates and increase their AOV in under three months.