Search engine optimisation is important for all websites but vital for eCommerce. Attracting online shoppers is intensely competitive and making sure your website is performing optimally will directly impact your bottom line.
Choose your theme wisely
The first decision and one of the most important is your theme.
The right store theme isn't necessarily the flashiest. Choosing your theme doesn't mean picking the most eye-catching and spectacular one available. Selecting a good one is about speed and conversion.
Users won't wait for your page to load huge images and complicated elements.
Search engines value page speed as a significant rankings factor and various benchmarks (Pingdom, AB Tasty, Neil Patel) generally tend to agree that three seconds is the slowest acceptable page speed. Page Speed Insights is the easiest way to see exactly where your website is losing valuable seconds. The main culprits tend to be oversized images and the Google tool will give you exact measurements of how costly they are to your page speed.
Another key point to remember when choosing your theme is that your customers shouldn't have to try hard to buy from your store or contact you. The path to the checkout should be simple and obvious, taking as few clicks as possible to complete the transaction. The checkout and cart should almost always be visible and easy to find, and contact details prominently displayed.
Built in SEO features
Shopify has been designed specifically for online shopping and to make it possible for people of all knowledge levels to get a store up and running. This extends to some of the SEO elements that are baked into your store and handle some of the technical elements.
Canonical URLs
Online stores can comprise hundreds of pages based on product variations. If you sell 30 products and those 30 were available in five sizes and 10 colours, you could have 1500 almost identical pages. Search engines don't like duplicate content and it can harm your rankings results. Canonical URLs direct search engine crawlers to only rank the main page and ignore the copies, ensuring your site isn't punished for the inescapable fact of running an online store.
Sitemaps
Shopify auto-generates your sitemap – the outline of your site that allows search engine crawlers to access all the pages. Creating and uploading a sitemap is SEO 101 and a standard part of implementing a SEO strategy. Sometimes that is also the last time the sitemap is ever looked at. Shopify ensures your sitemap never falls into obsolescence by automatically adding new pages and removing old ones when you make changes.
Robots.txt
Shopify also takes care of your robots.txt file by making it for you. This lack of control can be a frustration for some users but the lack of customisability is a trade-off for ensuring search engines aren't mistakenly sent elsewhere because of an incorrect robots.txt.
Two important tools
SEO is as much about analysing data as it is about taking action and making changes. The most important tools in your SEO arsenal are:
GoogleAnalytics
GoogleSearch Console
These tools allow you to track your results, monitor traffic, see where improvements can be made and continue to grow your business.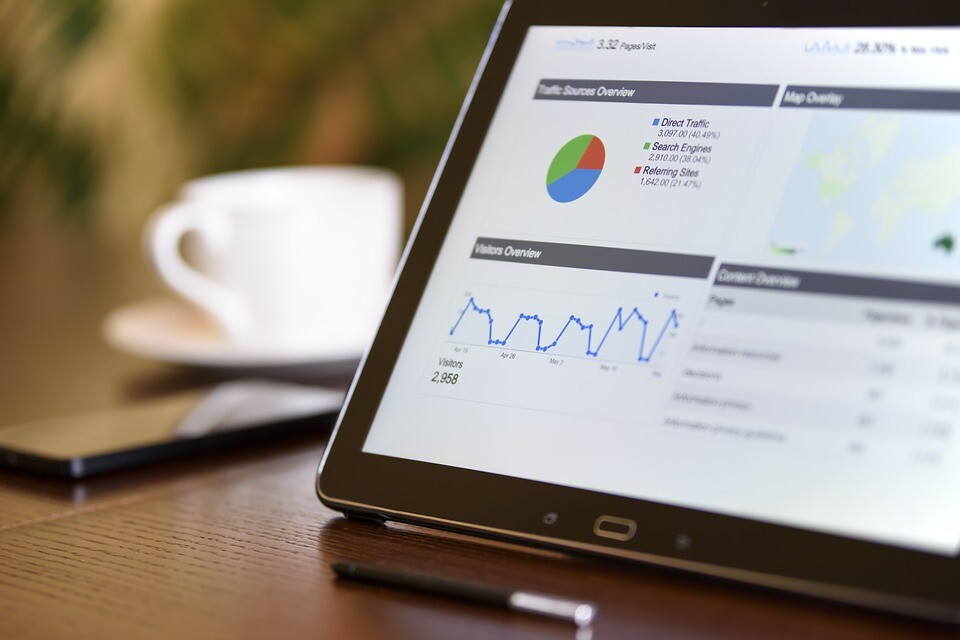 Image Credit: https://pixabay.com/photos/digital-marketing-technology-1433427/
Getting your SEO off the ground in four steps
SEO isn't a one-time solution – it is the culmination of all your efforts together. To get started it is important to take care of the core elements.
1 – URLS
Choosing the right page URLs and website structure is critically important for your SEO. A good URL will be short, but also descriptive. For example, yourwebsite.com.au/outdoor-furniture/chairs.
The idea is to think logically about the hierarchy of the website, and map this out before you build the website. Additionally, you will want to separate out different product types into different collections. This helps create a more specific category page, which will be able to rank better for the targeted keywords.
2 – KEYWORDS AND CONTENT
Keyword research is a vital part of SEO for Shopify and non-Shopify sites alike.
Your main focus when thinking about keywords is user intent. You want to understand the people who use your products and how they would go about searching. Search intent can be broken into three categories:
Searches that expresses a desire to buy a product – 'buy a computer'
Searches to find a particular website or brand – 'Apple'
Searches for details and knowledge – 'best computer'
Now, the point isn't to simply optimise for one type of search intent but all three. The buying journey starts at different points for different people and the quest to find out more about a product or service may also turn into a purchase. Google Ads Keyword Planner is a very useful tool for deciding on the words to target. It offers suggestions and tells you how much traffic words and phrases attract. It can help you look at your keywords and target audience from different angles to achieve the nuances of search intent. To go even deeper into keywords, a tool such as AHREFS allows you to determine how difficult your chosen keywords are to rank and how many people are searching those terms. It shows you how and what your competitors are doing and how you fare in comparison.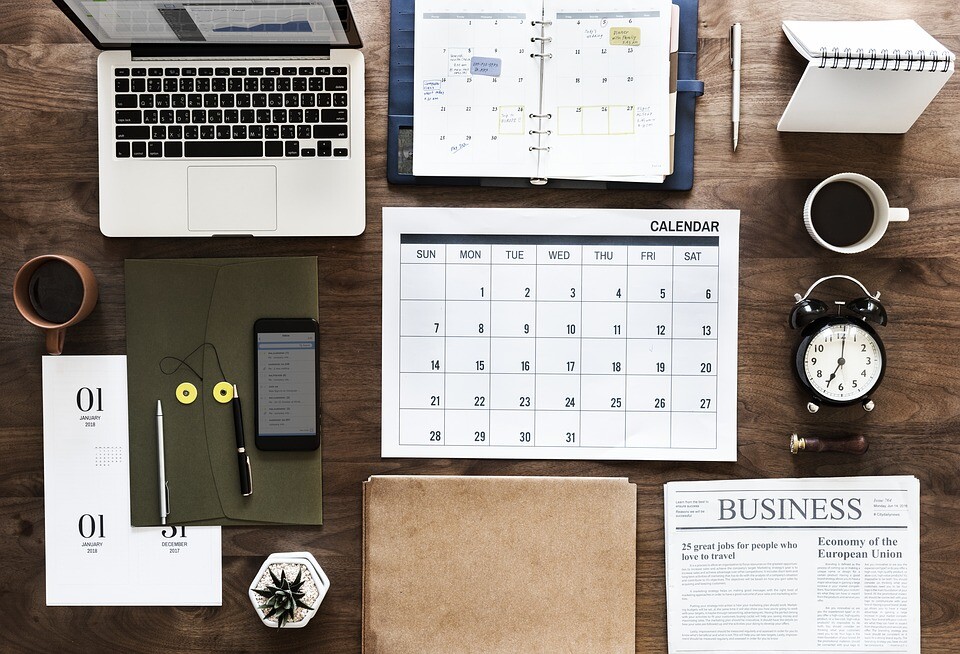 Image Credit: https://pixabay.com/photos/business-paper-office-aerial-3190209/
Your keyword strategy is a place to experiment with different approaches and types of content to see what brings results. Those different types of content are where you will be using your keywords. Product descriptions, category descriptions, blogs, articles, social media updates – everywhere you can put content is a place to use your keywords.
3 – TITLES AND META DESCRIPTIONS
Your page titles are the results users see when they search on Google. The search engine results page (SERP) displays your page titles and your meta description, which makes it important to make them as appealing as possible.
The top entries on the first page of results are generally a good guide to how you should be formatting your own titles. Often, good titles will contain the essence of the page distilled to a few words but different conventions work in different industries, so research is important.
The same is true of your meta descriptions. They must be compelling and inviting, simultaneously convincing the user that your site is the right choice and being less than 160 characters. Again, consider intent and how to best answer a user's query.
4 – BACKLINKS
Generally, the most labour-intensive part of your SEO strategy, backlinks are also one of the most valuable components. Being the destination of a link on a well-regarded website is a powerful rankings signal and the more you can acquire, the better your SEO results will be. Just remember quality is key.
Leveraging your existing connections, submitting your website to high quality local directories, and using a PR platform like SourceBottle can all help boost the number of quality backlinks pointing to your website.
---
Author Bio
David Pagotto is the Founder and Managing Director of SIXGUN. He has been involved in digital marketing for over 10 years, helping organisations get more customers, more reach, and more impact.
SIXGUN focuses on scaling organisational growth and building sustainable results for the long-term, with a data-driven approach to developing strategy. As a Melbourne based digital marketing agency, SIXGUN focuses on Search Engine Optimisation, Search Engine Marketing, and Social Media Marketing.
David is passionate about seeing organisations grow while working on his mission to support meaningful causes.