Tropicsurf is the pinnacle purveyor of exclusive surfing vacations that surfers and non-surfers alike aspire to luxuriate in. We've been perfecting the art of luxury surfing since 1988.
When you book your resort villa, or liveaboard cabin with Tropicsurf, you will enjoy a personalised, friendly and customer-focused service. Your accommodation, food and pricing will be superior to standard offerings and ideally matched with a surf experience commensurate to your ability.
Tropicsurf represents the pinnacle of luxury surfing. Allow us to design life-changing surfing experiences tailored just for you. You'll stay at the finest luxury surfing resorts (or luxury surf charter boats) in comfort, style and privacy. More than just the best line-ups on the planet, our curated selection of luxury surfing resorts will pamper you and thrill you with an array of activities for the non-surfers in your life who matter the most. Surfing is difficult but we make it easy. Our helpful, friendly surf guides are located at all of our luxury surfing resorts to maximise your time and your wave count through outstanding guiding and coaching. No experience is required and you'll be well cared for regardless of your ability. Our mission is that you ride the best wave of your life in safety, style, comfort and service. This is our art. The art of luxury surfing.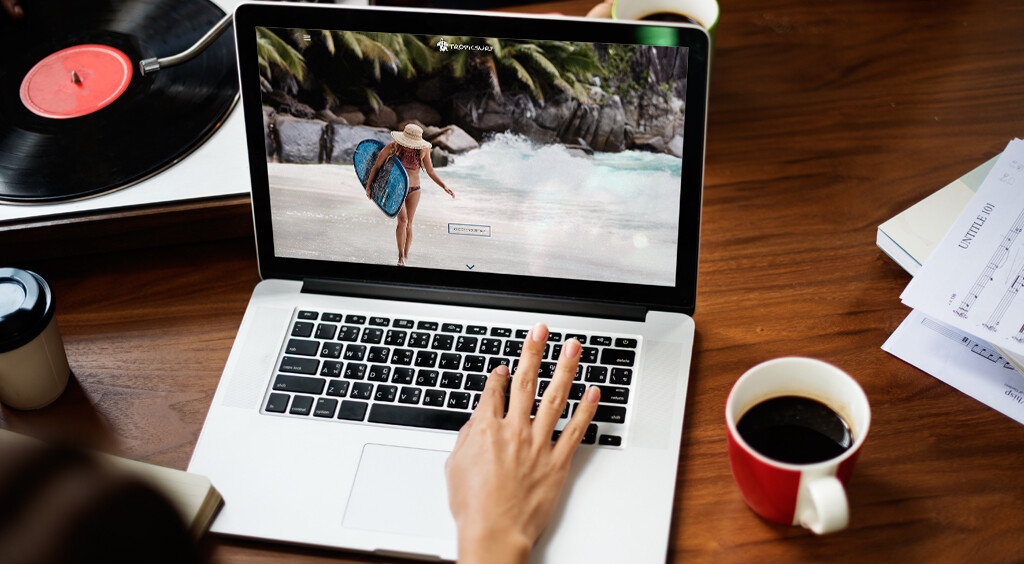 Our Inbound Shopify Services
eCommerce consultancy and strategy

Shopify migrations

Custom design

Shopify store setups

Shopify custom development

Digital marketing

Shopify support

Shopify training

15+ years of web & eCommerce experience

Having experience of more than a decade in Shopify, we understand your Business, Target audience and other factors connected to your Business and provide Shopify consultation so that your website is most preferred among the competitors.
We provide the best solution of Web Design and Development with user friendly UI/UX.We also provide round the clock Shopify support.
Alinga web design providing the best e-commerce solution with some of the Luxury surfing website on Shopify – Tropic surf. The experts are trained to work as per the company norms and bring the best solution to the table.
CONTACT ALINGA TODAY
0418693764
sales@alinga.com.au